Paris, France – Tueday February 2nd, 2021: Cyber Group Studios, an international producer/distributor of animated series, interactive games, and creator of entertainment brands for children and families, is thrilled to announce it has been selected as an Epic MegaGrant recipient by Epic Games.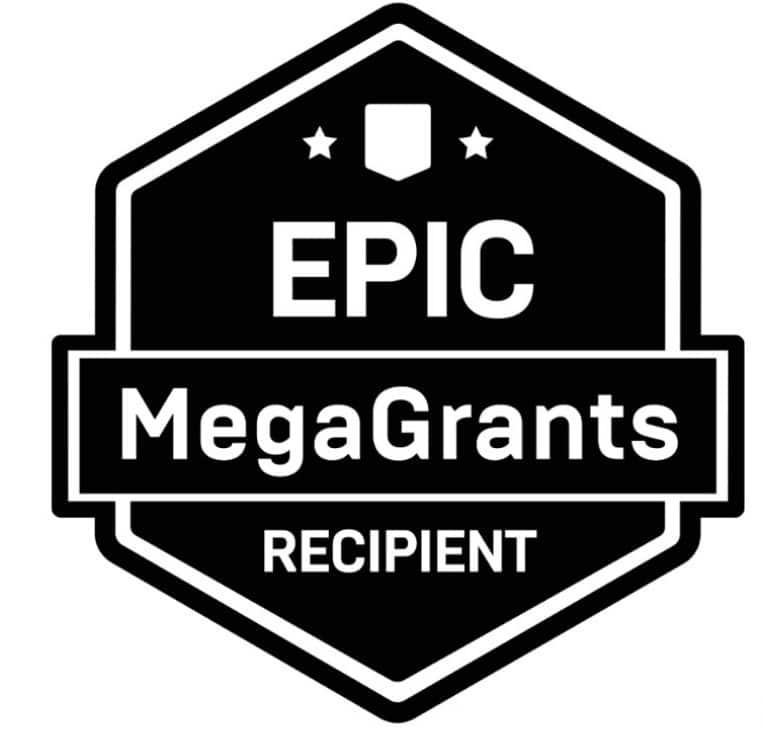 The MegaGrant will be used to accelerate Cyber Group Studios' abilityto create immersive entertainment experiences and further its mission to deliver film-quality content, and interactive games to homes via television and mobile devices.
The MegaGrant will also bolster the company's effort to launch a new virtual production pipeline, which includes an Unreal Engine-powered real-time rendering and motion capture studio, located inRoubaix, France. Cyber Group Studios' virtual production pipeline will accelerate and optimize creative workflows, enabling simultaneous production of linear animated programming, social media short-form, video game content and interactive digital experiences.
Pierre SISSMANN, Chairman and CEO, Cyber Group Studios, said "We decided to create this advanced virtual production studio in the "Hauts de France," as the region is developing as a center of production excellence gathering a few leading industry players, and among the best animation and video game schools in the world. We are humbled to have received an Epic MegaGrant from Epic Games and are thrilled to benefit from their invaluable technology and support in the crafting of our Unreal Engine-powered virtual production pipeline."
"Thanks to Cyber ​​Group Studios for choosing Roubaix and Hauts-de-France to set up the first major French real-time animation studio! The innovation and new techniques developed by Cyber ​​Group Studios contribute to make Hauts-de-France a great creative region in France, recognized for its animation programs, series, games, talents, and continue to write the history of the audiovisual industry in Hauts-de-France. Alongside leading companies and schools, international festivals, this large studio strengthens the particularly dynamic audiovisual ecosystem of the region." states the President of the Hauts-de-France Region.

"By facilitating the set up of Cyber ​​Group Studios in Roubaix in 2017, we already knew that real development opportunities would soon open up, both for the Plaine Images innovation park and for the whole animation ecosystem in the region. The creation of a real-time studio, powered with the Unreal Engine technology, is a great example. Our goal to make the Hauts-de-France region a reference in the global animation industry is more than ever a reality and we congratulate Pierre Sissmann and his team for their unwavering involvement in favor of employment and regional dynamism." states Godefroy VUJICIC, Managing Director of Picatanovo.

The new studio will host a state-of-the-art virtual production, real-time rendering, and hybrid magnetic/optical motion capture studio. Currently under construction, the studio will be fully operational by the end of March 2021, and will combine its operations with the existing Cyber Group Studios 11,000 square foot facility.


Located in "La Plaine Image", a European hub dedicated to the creative industry, the new production facility will be managed by Stéphanie BACLET who currently oversees the 2D and CG animation studio the company also opened in 2018.
"We are honored to benefit from Epic Games' support through the Epic MegaGrants program as we realize our real-time and virtual production vision to create more immersive entertainment for kids and families around the world. We are thrilled to do it in the Haut-de-France region where we have already established a strong base with talent, schools, and regional technical hub Pictanovo, said Pierre SISSMANN Chairman and CEO of Cyber Group Studios. Olivier LELARDOUX, Senior Vice-President Studio & Associate Producer added, "Gathering most of the animation tasks directly in Unreal Engine enables us to produce high-quality content for any digital platform, such as YouTube, and optimize the quality and budget of a traditional series."
Planned to be released in 2021, Giganto Club, an original scripted animated series (52x11'), will be the first program to be produced at the new studio.This latest dinosaur adventure willexpand on the success of the company's children's animated series Gigantosaurus, launched worldwide in 2019/2020.
Each episode of Giganto Club will present fascinating facts about the Cretaceous period and provide interesting comparisons with today's world. The series will feature breathtaking landscapes and locations. It will be hosted by real-time animated Dinos that will engage viewers with great games, songs, and themed-segments, such as "Dino-news" and "Dino-guests".
The children's series will be animated using motion capture driven by XSENS technology and powered by Unreal Engine.
Directed by Olivier LELARDOUX and written by Mickael FRISON, the program will be technically supervised by Andreas J. CARLEN,a veteran lead software engineer and technical director with 25-years worth of experienceinreal-time production, and the convergence between animated series and video games. Appointed as Technical Director to head the company's R&D and real-time technologies, Andreas will work in close collaboration with Olivier Lelardoux to produce creative projects.
In addition to Giganto Club, Cyber Group Studios plans to apply its real-time animation workflow to two additional animated series': Monster in My Pocket, co-produced with MEG, and Alex Player, co-produced with Bee Prod and Webedia. Both have been listed in the 2020 Cartoon Forum's TOP 5 Series.
The virtual production and real-time animation initiatives come from Cyber Labs, a brainstorming and experimentation division of the company tasked with spearheading a deep culture of innovation in all areas of its business. New real-time pipelines will make it possible to repurpose linear assets to produce artwork for toys and other consumer products, and to design and develop new products in synergy with shows and their companion video games and digital games.