Award from the TV Division of UniFrance recognizes distribution companies with a proven record of excellence in international markets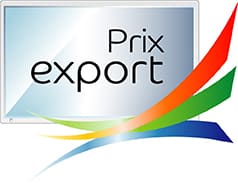 Paris, France – September 6, 2021: Season 1 of Gigantosaurus, the hit animated series for preschoolers and families from Cyber Group Studios, has won the esteemed 2021 Export Award for Animation. The winners were revealed today by the TV Division of UniFrance (formerly TV France International) at the "Le Rendez-Vous de Biarritz" virtual market.
The International Export Awards are held annually to recognize distribution companies whose animation, documentary and fiction programs, entrusted to them by their producers, have proved themselves on the international marketplace for several years, with excellent sales records.
To watch Gigantosaurus receive the award, click here:
Gigantosaurus, which began airing worldwide on Disney Junior in 2019, is now translated into 29 languages and available in 194 territories, including in the U.S.
Disney Junior is a global broadcast partner for the series. Season 1 of the popular series includes 52×11 vibrant CGI-animated episodes, directed by Olivier Lelardoux, Cyber Group Studios' Senior VP Studio and Associate Producer, who brings the Cretaceous period to roaring life for preschoolers and their families.
"We are extremely proud to accept the 2021 Export Award for Animation," says Raphaelle Mathieu, Senior Vice-President Sales, Acquisitions and New Media. "We are thrilled by the success of the series and how well Gigantosaurus has resonated with international buyers and viewers everywhere it airs."
Gigantosaurus invites the youngest of viewers to follow along with inquisitive Mazu, playful Tiny, timid Bill, and courageous Rocky as they go on quests to explore their world in each episode, facing their fears, working together to solve problems, learning more about the mysterious Gigantosaurus himself – and having lots of fun all along the way.
The first season of the multi-award-winning adventure-comedy series, now available on Netflix and Disney+, is airing on international networks globally, including: Disney Junior worldwide; France Télévisions (France); Rai (Italy); CCTV (China), where it has been rebroadcasted six times; Tiny Pop (UK); Super RTL (Germany); RTVE (Spain); NHK (Japan); SRC (Canada); SVT (Sweden); Channel 5 (Singapore); DR TV (Denmark); KAN (Israel); Knowledge Network (English-speaking Canada); PTS (Taiwan); RTS (Switzerland); TV Azteca (Mexico); TVP (Poland); SVT (Sweden); Star Channel (Greece), and many others.
Season 2 of the fan-favorite series has premired on Disney+ in the U.S. on August 25.
Season 3 has already been launched on Disney Junior on August 9 in the U.S.
Stay tuned for more information about the launch of Gigantosaurus season 3 in the rest of the world late 2021/early 2022.