Award-Winning studio taps leading licensing agency to develop consumer products programs for exciting new properties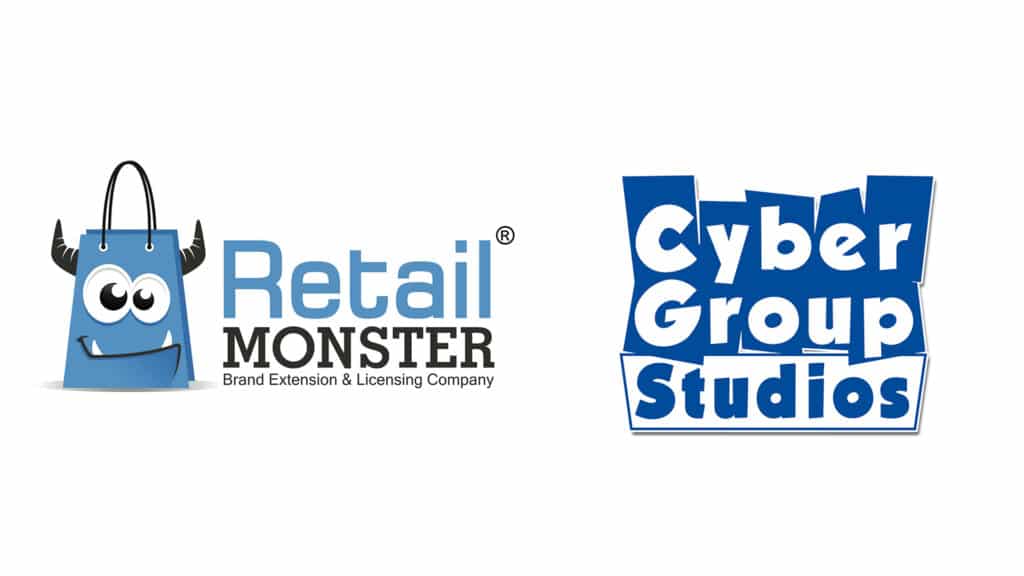 Paris and Los Angeles, November 17th, 2021 – Cyber Group Studios, the international producer/distributor of animated series best known for its award-winning preschool show, Gigantosaurus, has appointed licensing agency Retail Monster, LLC, to develop strategic licensing programs in the U.S. for two of its new CG animated kids' adventure series, The McFire Family, an original production, and Press Start!, based on the best-selling book series from Scholastic.
"We're delighted to be working with the licensing and merchandising experts at Retail Monster on both The McFire Family and Press Start!," said Pierre Sissmann, Chairman and CEO, Cyber Group Studios. "Retail Monster has a proven track record of success in developing meter-moving consumer products programs, and we look forward to partnering with them to help establish and broaden the opportunities for these two new standout brands," added Karen K. Miller, President & CEO, Cyber Group Studios USA.
"Retail Monster has an outstanding reputation for building brands and buzz and we can't wait to see the positive impact of their work," said Bruno Danzel D'Aumont, International Licensing & Marketing Vice President at Cyber Group Studios.
"The McFire Family and Press Start! are very engaging new series and we're excited to be working with Cyber Group Studios to build best-in-class licensing programs that will resonate with kids and their families across the U.S.," said Michael Connolly, Founder and CEO, Retail Monster. "We expect to make partnership announcements very soon."
The McFire Family (52 x 11) centers on a family of firefighters whose ancestors were the very first firefighters in history. The legacy continues with three siblings, 12-year-old Tom, 10-year-old Sparkle, and 6-year-old Jax, the next generation of "super-firefighters", who join their parents and grandpa on exciting rescue adventures. Together, they use cool vehicles and high-tech gear to save the day. The series, for viewers ages 6-9, is created by Sissmann.
Press Start! (52 x 11), picks up where the popular Scholastic book series of the same name leaves off. The show follows the adventures of Sunny and Rue Zaki, a dynamic brother and sister duo who discover a mysterious game controller that gives them the ability to enter the world of their favorite videogame. Inside the game world, they team up with their videogame idol, Super Rabbit Boy, and help him save the world one eight-bit villain at a time. The show, for kids ages 6-11, is developed and executive produced by Emmy-winning writer and showrunner Scott Kraft (PAW Patrol).